About Me
My name is
Paul Ledbury
. I am a professional software and electronics developer, living in Lichfield in the UK.
I graduated in 1986 from
Wolverhampton University
with a First Class Honours degree in Computer Science. I have been a DTI-Registered Engineering Design Consultant and have qualified as a
Cisco Certified Network Associate
.
I have over 25 years experience in software design, analysis and programming, web and internet development, and electronics design and engineering.
I have developed, and developed for, microprocessor- and microcontroller- based control and test systems in both C and assembler, and PC-based applications in C and VB.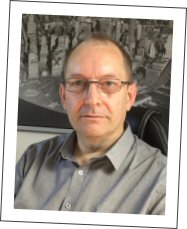 I am experienced with internet and web development technologies and, at a programming level, with internet protocols.
I am currently Development Director for
MIS Fuel Monitoring Ltd
, one of the UK's leading specialists in the design and manufacture of commercial fuel management systems and diesel dispensers.